---
Positioning and Brand Strategy for
Fundación Universidad-Empresa.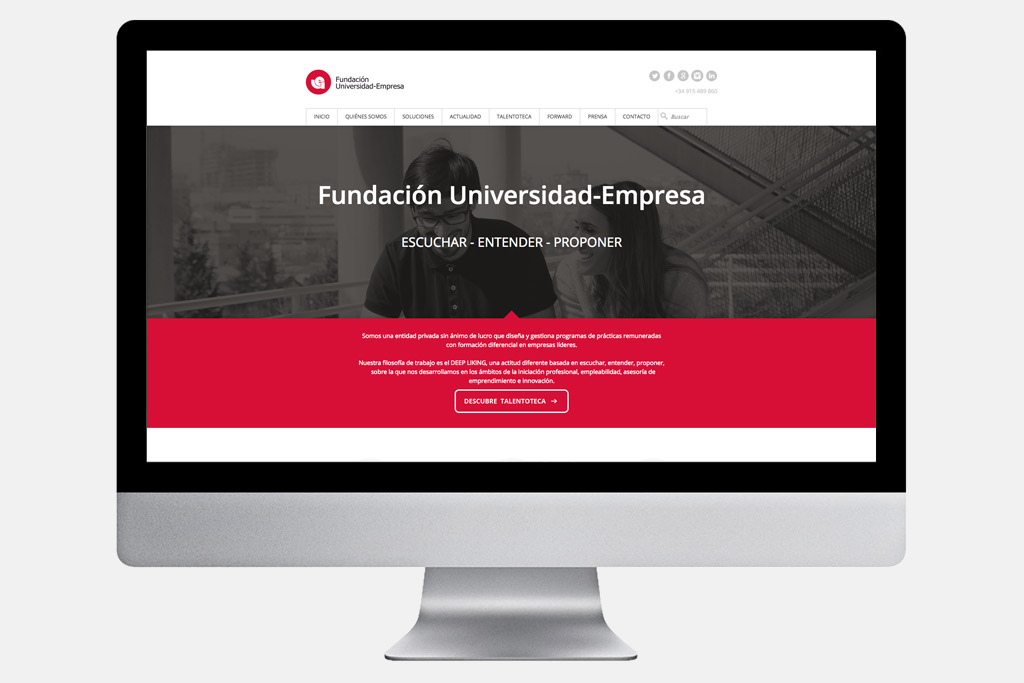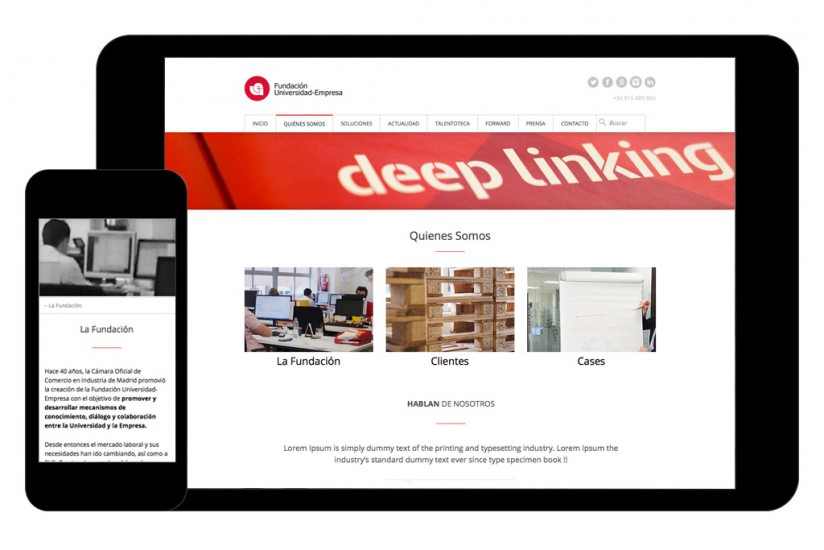 ---
FUE is a nonprofit private entity that has been designing employability programs for students and newly graduates for more than 40 years. Their goal is to make easier the transit between Universities and Companies.
Over the last 40 years they have accomplish that 80.000 students developed their interns in leader enterprises. Their task is fundamental for the young people and the work market.
They were barely known. But that was about to change.
We made them understandable in order to be more useful.
---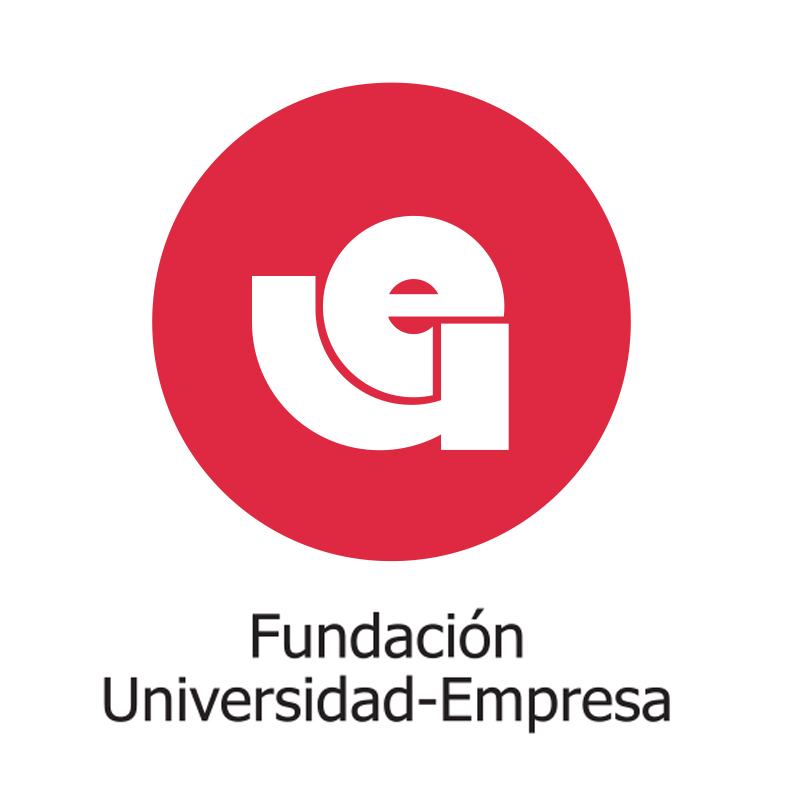 ---

Define the brand
Working on a clear territory.
Giving them a role.
Creating sacred words.

Creation of a concept
Deep Linking became the base of
movement in FUE.
We gave a branding solution to a
knowledge problem.
Instead of thinking in communication
we generated a methodology.

Branding is mantra
We translated the new FUE meanings to their products and services.
Each inner or outer behavior became coherent, from the commercial to the administration department.
We shared the Deep Linking motto and methodology with the competence.