BRANDING PLAN FOR THE THINKING CLUB: FORWARD.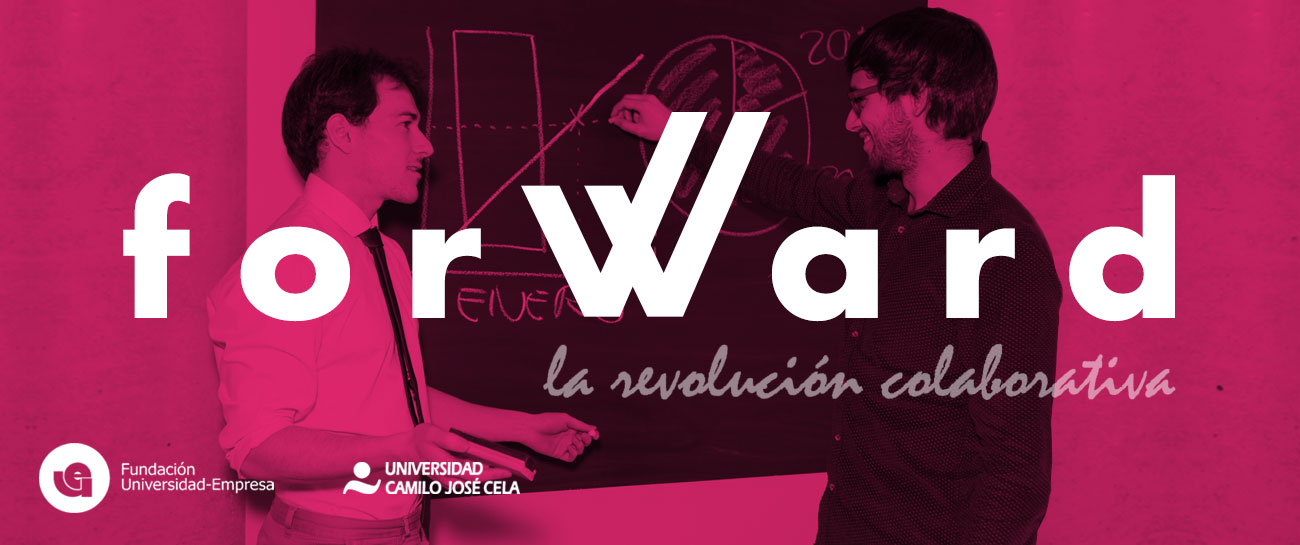 ---
FORWARD is the Camilo José Cela and FUE alumni´s thinking club.
Thinking Club is an extremely newfangled concept based in the human knowledge and Collaborative Intelligence, that goes further than the simple relation between University and Alumni.
www.clubforward.es
---
We had to create a strong brand that, besides telling what the Club is, should transmit the importance of Collaborative Intelligence in professional and personal life. Both things were unknown by the students and by the professionals they have become.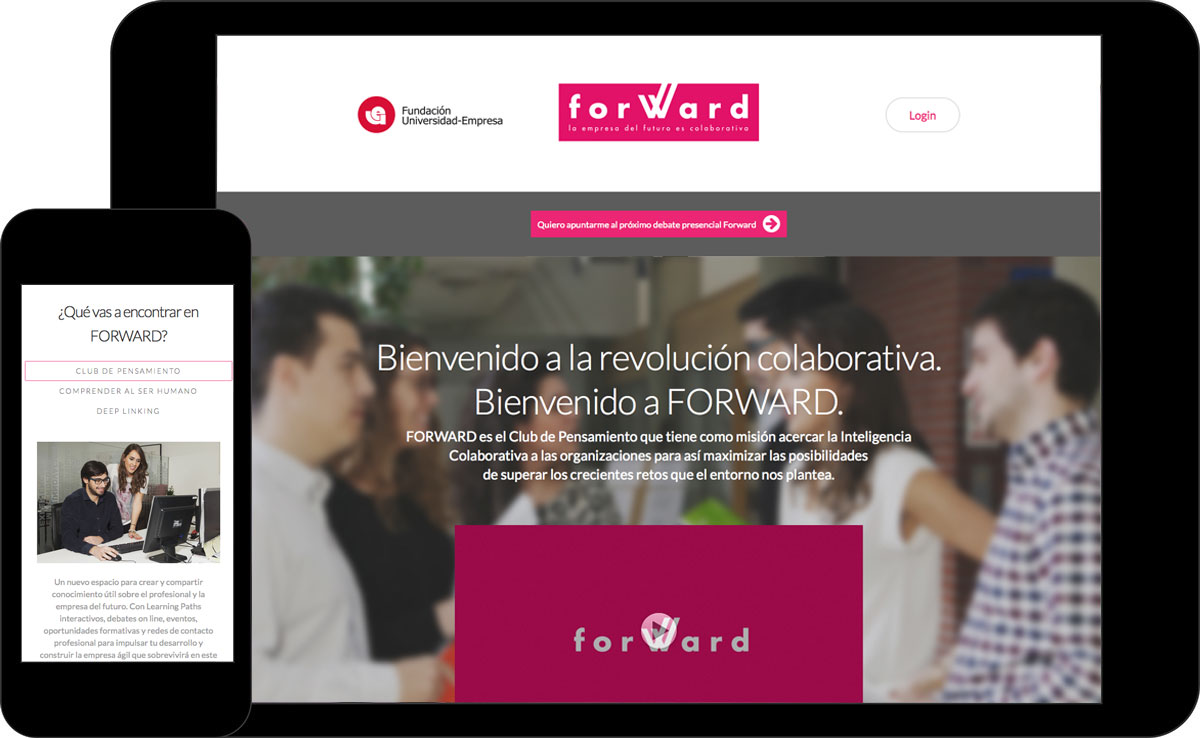 ---
---
What was our contribution?

Generating a strong corporate identity suitable to UCJC brand values.

Establishing a recognizable work language.
Which would allow to talk about complicate things, such as Collaborative Intelligence, in a simply and understandable way. The use of semiotics and visual keys helped to understand the message.

Crossing ideas.
We mixed disciplines to make the brand better from the usability, content and message.

Communication plan.
We designed a communication plan based in points and defined a contact plan for each of them.
Handbook brand and brand ladder.

Meetings and debates with experts in a presentation event to the public and media.

Loyalty program for the user.